---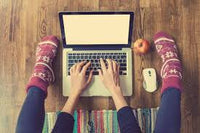 Do IT Scared Course
Have you been thinking about making some changes, but don't know how or where to get started🤔
NOW is the time to Do It Scared! 
For the last 6 years, I have been using my gifts  to create fulfillment & live out my purpose through entrepreneurship. 
Let me help you to identify strengths that you may be overlooking and show you how to show up as the best version of yourself! 
Who this course for:
Someone Looking to find purpose & fulfillment 
Aspiring entrepreneur 
Want to turn a hobby into an extra stream of income
Burnt out and need to try something new
Career change due to COVID
What you will take away from this course 
Identifying your natural talents and gifts
How to get started 
Get past the fear of rejection 
Overcoming the fear of failure
How to stay consistent and accountable
How to have a winning mindset
How to stop self sabotage 
Are you ready to start investing in yourself? 
JOIN THE WAITLIST HERE BY CHECKING OUT FOR FREE & WE WILL CONTACT YOU IN THE NEXT 72 HOURS WITH UPCOMING COURSE DATES & DETAILS
Check Out Now to Save Your Spot!